Uncover hidden firmware issues. Automatically. For free.
Your medical device changes lives. Whether you're premarket or postmarket, staying on top of security is a continual challenge and requires regular firmware evaluations.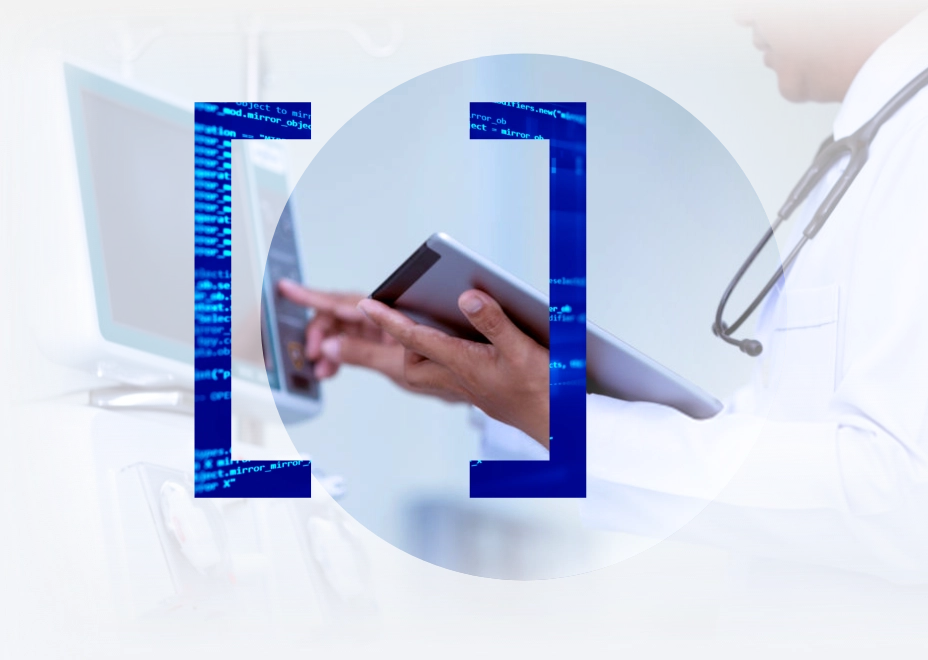 Giving back to the medical device community.
We built FirmwareIQ, our automated firmware analysis scanner, for use in our own premarket and postmarket device security offerings. Because we also believe that secure hardware benefits everyone, we make a community version available free to use for everyone.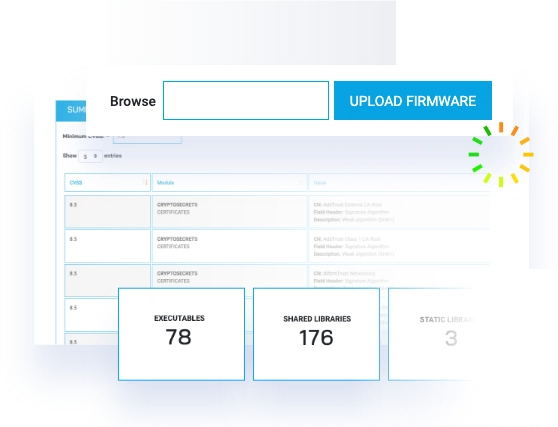 Upload > Scan > Report > Remediate
Simply upload your firmware and review
the results, making it easy to find and fix problems.
Easy-to-read results
FirmwareIQ's comprehensive analysis categorizes, prioritizes, and scores every area of weakness, misconfiguration, and exploitable vulnerability within the device. This includes operating systems, executables, libraries, chip sets, cryptography, and networking components.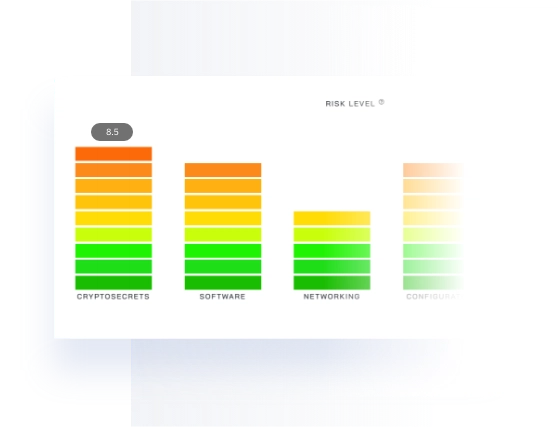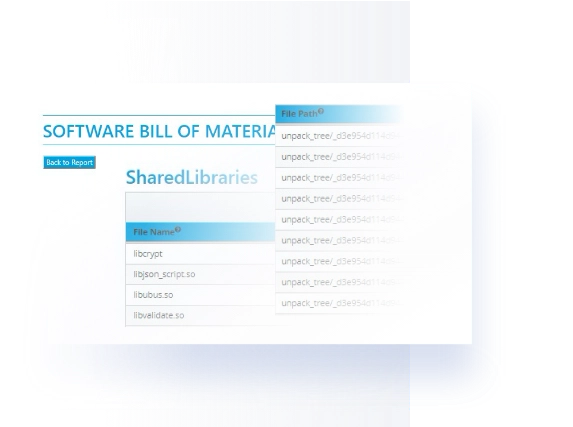 Software Bill of Materials (SBOM)
Using only the software binary, FirmwareIQ unpacks the device firmware and produces a high-fidelity reconstruction of the target file system. The SBOM is provided in tabular format as part of the FirmwareIQ security report, preformatted for regulatory submission. The SBOM is sortable and searchable for quick reference and research.
CVSS Score Results
FirmwareIQ provides you with a CVSS score that you can them import into our free CVSS Risk Calculator. Combined, these two freely-available tools will help you identify areas of improvement in your medical technologies.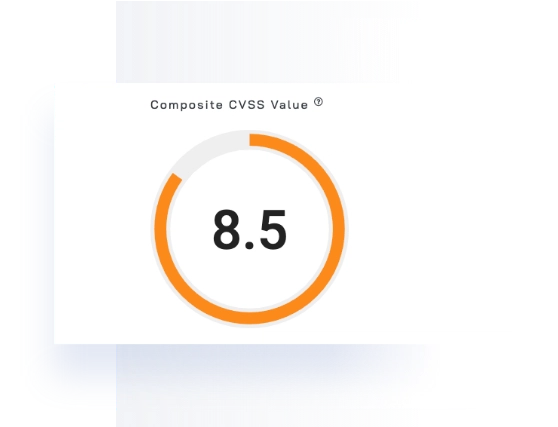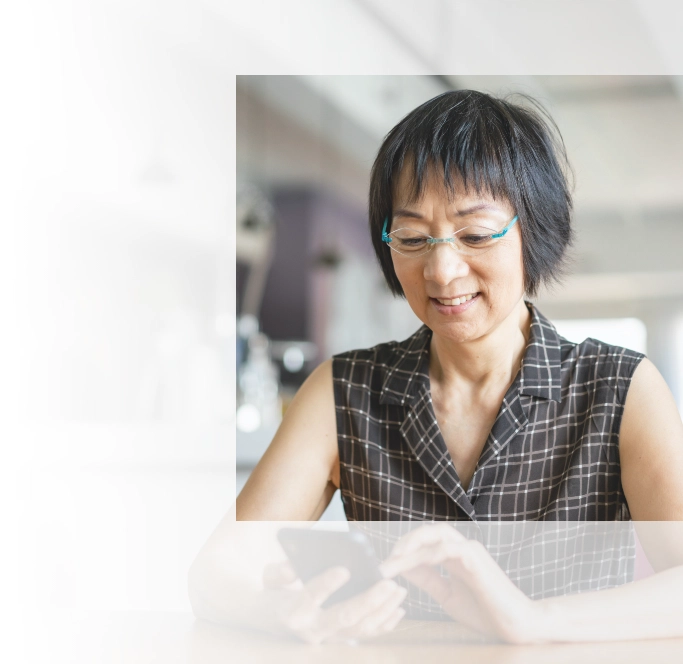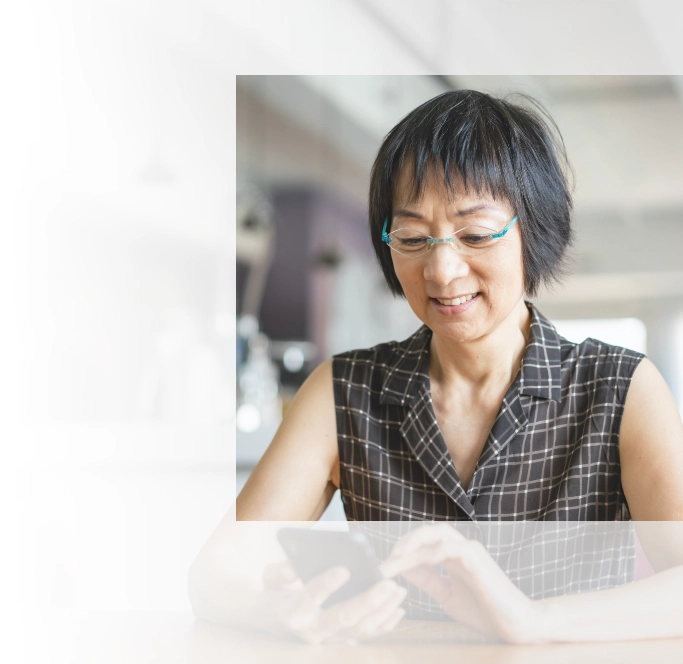 Your FirmwareIQ results are your first step in uncovering hidden issues in your device that could jeopardize your premarket approvals or your Section 522 postmarket surveillance plan.
If you need assistance with the results or with any aspect of your medical device security, we're standing by to help. Contact Us